Health consciousness is the single most important trend driving the food market today. This aspect underlines the changing consumer preferences in formats and tastes. Food producers around the world have recognized this fact and are working towards making their offerings healthier. Several brands have in fact pledged to becoming champions of health. We at Symega are committed towards providing food ingredients to F&B manufacturers that help them meet these consumer demands. Our team of experts closely follows the consumer trends, and invests time and resources to develop products to address the trends.
The three big trends in this market are:
Growing incidence of lifestyle diseases
With increase in prevalence of desk jobs, high stress, and irregular food habits, obesity and diabetes have emerged as a global health crisis. They are not just dangerous in themselves; they also contribute to worsening of other health conditions. According to the World Health Organization (WHO), chronic diseases such as these are the world's leading cause of death and have caused an estimated 41 million of the 56 million deaths (73%) in 2017. In the Indian context, studies have revealed that the prevalence of overweight will more than double among individuals aged 20 – 69 years between 2010 to 2040 and the prevalence of obesity will nearly triple.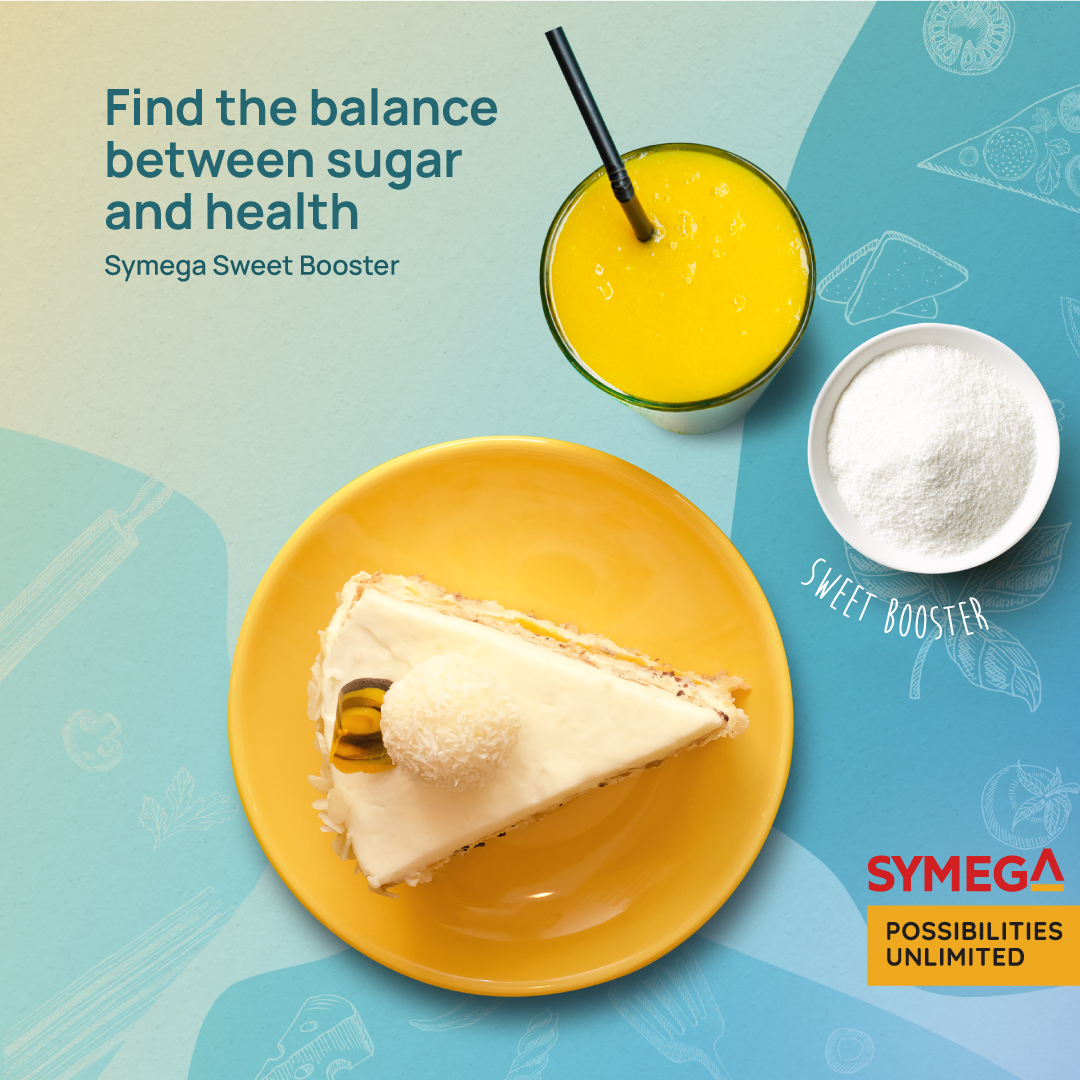 Intake of sugars has been identified as single reason for the increase in these lifestyle diseases. Excessive consumption of sugar and high calorie sweet substances add empty calories which given our sedentary lifestyle gets converted into fats, thereby making us obese.
Being aware of the risks of excessive sugar consumption, NGOs are running awareness campaigns, and governments world over are contemplating imposing sugar tax. FSSAI's Eat Right India Movement empowers citizens to make right food choices – including reduction in sugar consumption. All of these measures have led to aversion for sugar and foods with high sugar content among consumers and encouraged food producers, to work on reformulating foods to reduce the sugar content. Experts state that the market for sugar reduction is expected to grow at CAGR 9% for the period 2020-2027.
The health vs. taste dilemma
On one hand consumers want to move away from sugar, on the other they also do not want to give up on taste, and this dilemma drives the design of products in this sector. While consumers continue to make efforts to reduce sugar in their tea and coffee, they are also on the look out for products that help them recreate the original taste in spite of having less sugar and are willing to pay a premium if the products have low sugar content but are flavourful.
A lot of research has been happening to devise sugar replacers which do not affect the taste perception of the product.
Labeling creates awareness
More and more brands are highlighting the calorific values and sugar content in their products. Mondelez launched 30% less sweet diary milk tapping into this trend. While consumers want to move away from sugar, the awareness levels of how to use sugar replacers is still low. They are aware of table top sweeteners but have doubts on how it would impact their health and the taste of the product. Labeling can be one way to increase the awareness about the calorific content of the product. This would not just make the consumers aware about the health benefits but also create positive taste perception.
Symega, understands the consumer and product needs and we have developed specific products to strike that much needed balance between health and taste.
Symega's Sweetness Booster with the magic of Stevia
Created with the goodness of steviol glycosides Symega's Sweetness Booster is your answer to the 'sweetness or taste' problem.
Steviol glycosides are derived from Stevia, an intensely sweet plant, the leaves of which have been used in making tea and beverages since the 16th century. The component is 200 – 300 times sweeter than sucrose and hence a very little quantity suffices to replace a large amount of calorie inducing sugar. In addition, it is non-nutritive meaning that it adds zero calories to the preparations thus addressing the concerns of a calorie conscious consumer. An all-natural source of sweetening, stevia derivatives have been classified under GRAS (Generally Recognized as Safe) by the US FDA.
A combination of this magical ingredient (steviol glycosides) with natural flavourings, Symega's Sweetness Booster helps you reduce up to 50% sugar in your applications. To be specific, 0.16 gram of this ingredient can replace 2.5 gram of sugar. This is a huge benefit for product makers and allows them to place legitimate claim of reduced sugar content and low calories on their products. The addition of natural flavourings ensures that there is no lingering unpleasant aftertaste both in the ingredient as well as applications.
The product is ideal for manufacturers across food and beverage applications.